Further Processing
Laminating
Products made of Plexiglas® or Makrolon® and provided with rear printing can be fitted with self-adhesive lamination.
For special applications, for which there is no suitable standard material, a new, optimal combination made from two or more product qualities (compounds or composite materials) can be achieved through lamination.
A digital print provided with a protective laminate lasts longer and is mechanically more resilient.
Component assembly
Example: housing with sealing frame, cable ducts and nameplate. Cover equipped with membrane keyboard, display disk and switches.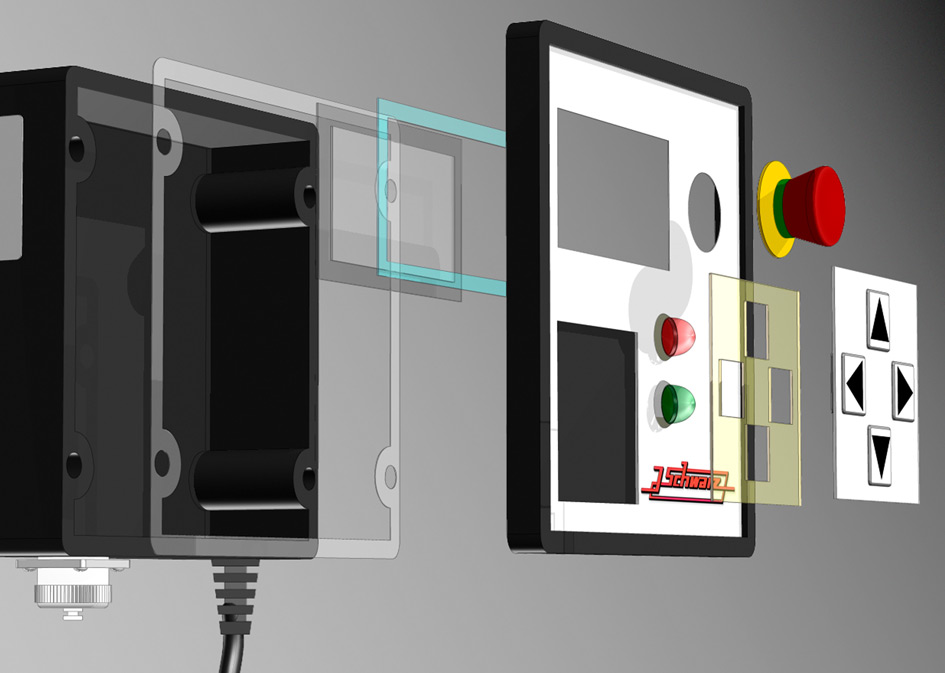 Adhesive technology
Metal parts
Sealing frames
Membrane keyboards
Display disks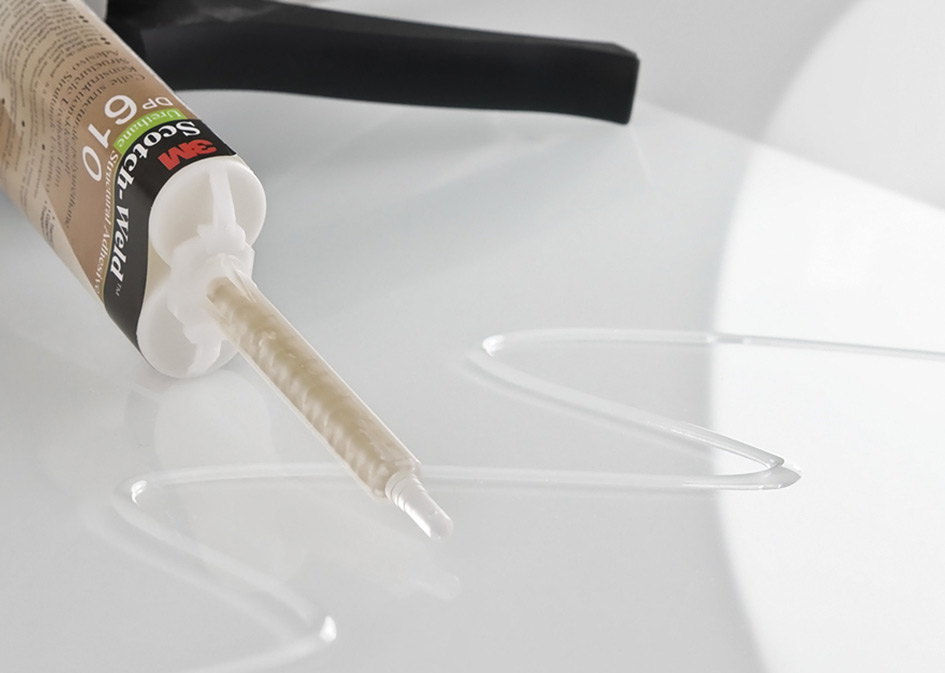 Fixture construction
Customised planned fixtures enable a simple and clean processing. By using vacuum technology, custom-fit positioning and adhering, for example, of Plexiglas®, acrylic glass or Makrolon® is no longer a problem.
Single location solutions as well integration into exisiting plants can be implemented..