Silk Screen Printing: Typical Applicatons
Transparent or opaque films, glossy or matt – we offer all material thicknesses in solvent-resistant quality for individual designs with a wide range of application options.

Rear-printed films (e.g., keyboard membranes, operating surfaces)
Printing with monochrome or multi-coloured screen rear printing. Absolutely abrasion-resistant because mechanical stresses do not get to the colour layers. A practically unlimited variety of colours from the RAL-, HKS- or Pantone systems. Further processing: adhesive bonding, lasing, embossing. Possible material combinations with, for example, PMMA.
Stickers
Stickers in all imaginable colours and shapes with a wide range of applications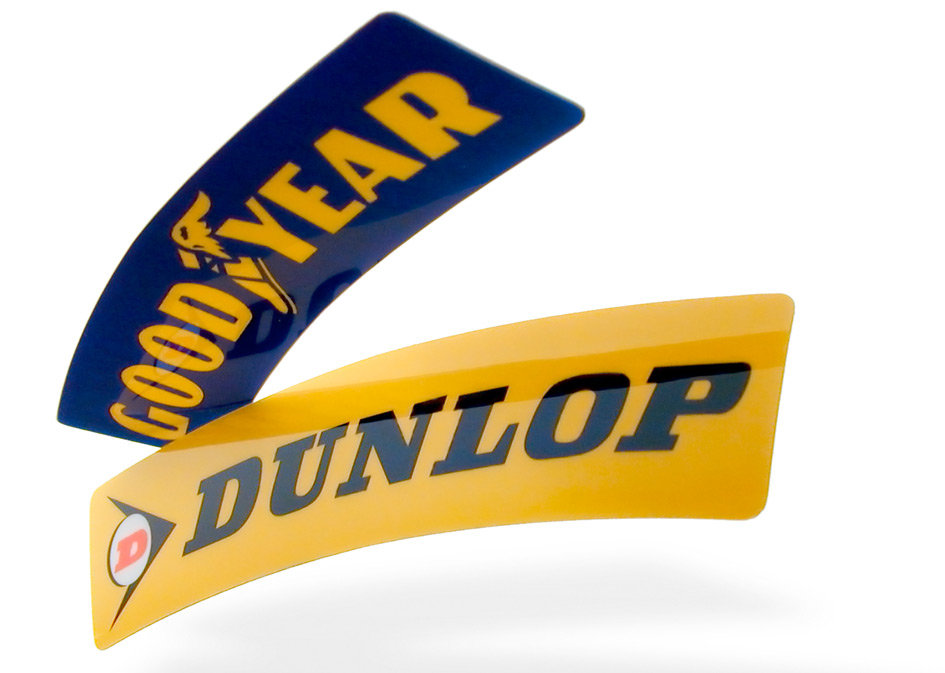 Casing printing
Multi-coloured printing of objects with flat surfaces. > Cf. pad printing
PMMA (Plexiglas®) and polycarbonate (e.g., Makrolon®)
Translucent multi-colour printing in euro-scale and/or spot colours, e.g., for dispenser fronts