Thermal Transfer Printing: Typical Applications
Roll labels: Labels and nameplates
Almost every shape and print run, colour or black and white, on paper or film. And of course fast service due to a large inventory of many standard and special materials.
Die-cut labels from the roll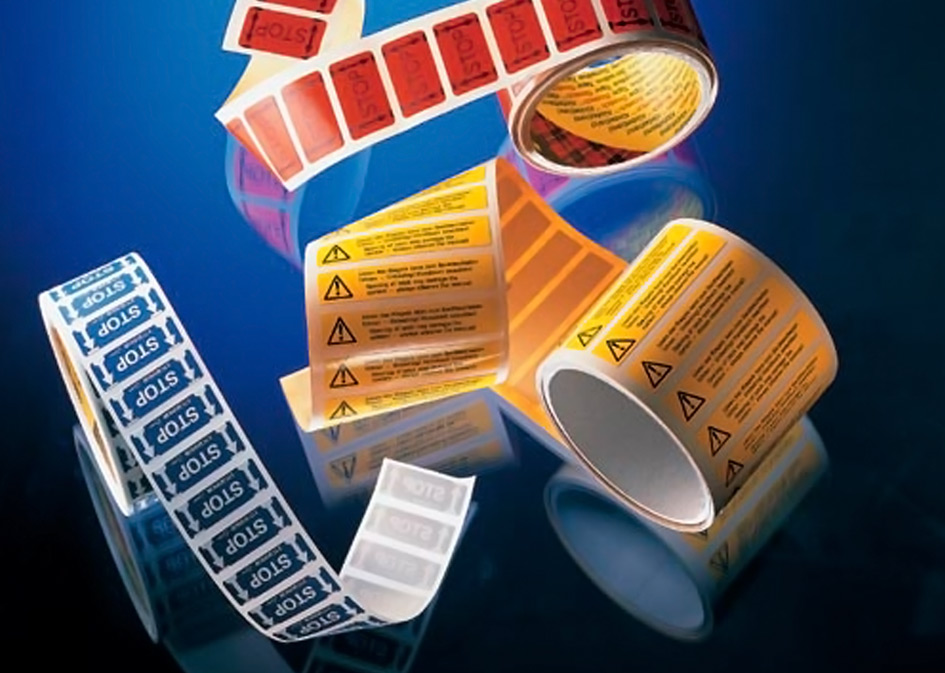 Namplaces with consecutive serial numbers
Security labels and seal labels
Every attempt at detachment leaves clearly visible traces or leads to the destruction of the material.
Security labels